Siege Fatigue
Is it safe yet?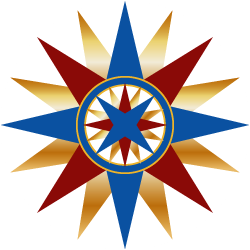 by
Joe Honton
As Californians we're no stranger to calamity, as those of us in the Bay Area who lived through the Loma Prieta Earthquake can attest. And over the past several years those of us living in the North Bay have firestorm survival stories to tell as well.
But this year raises the bar considerably.
Family and friends from other parts of the country may not fully appreciate our current anxiety, so I'll sum it up for them.
Our current daily routine starts with a full round of incident reports that goes something like this:
Check the National Weather Service website to see if today will be above or below 100°F.
Check the California Independent System Operator website to see if rolling blackouts are in today's forecast.
Check the National Weather Service website again to see if a Red Flag Warning has been issued and high winds are expected soon.
Check the PG&E Public Safety Power Shutoff website to see if there's a planned outage for today.
Check the National Weather Service website once more to see if thunderstorms are in the forecast and which direction the wind is blowing.
Check the CalFire website to see how close the nearest Lightning Complex wildfire has approached.
Check the Bay Area Air Quality Management District website to see if it's safe to open our windows, or if we should instead turn on our HEPA air filters (if we have power).
Check the 511 website for road closures to see what detours we'll need to take to get where we're going today.
Of course with our go-go-go schedule we can't take that much time throughout the day to check for updates. Fortunately, we have cellphone alerts. Anyone can sign up for custom alerts and get critical information delivered to us when we need it most.
Unfortunately, just so we won't miss anything important, all those emergency alerts are sent to us accompanied by high-pitched grating sounds that make you want to scream. And since we're sooo politically correct, they arrive en Español también.
Oops, I forgot to mention that we're still under a coronavirus lockdown. Time to go back to the web and see how many fatalities and new cases were reported yesterday.
---
Whew! New normal?